CUSTOM WEB DESIGN
Through pleasant and attentive consultations, we can find out what your taste is, whether it is a simple informational or a lavish multimedia site. We already have the expertise to help you make a user friendly website. We have experts in web design and our professional portfolio of over 150 clients should be proof enough that we know what we are doing. We offer consultancy services to clients from all over the world. Our web design experts not only offer consultancy service in web design, but they will also study your overall marketing plan and strategy and give tips on what you need to ensure visitors are captivated. With a user-friendly website:
You will get more hits.

Visitors will stay on your site longer and they are therefore more likely to covert.

The website will boost your company's image since people associate bad websites with unprofessionalism.
We will give you an easy-to-understand guide that will help you easily manage and update your website in the comfort of your home or office. At Yibon Creative Inc., our customer support team is responsive and ready to answer any question you may have. The team will help you should you have any problem updating or managing your website via email.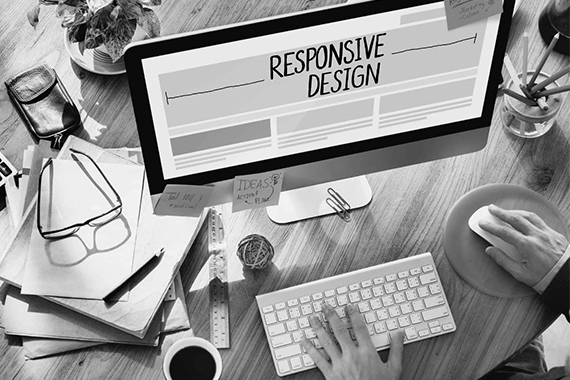 The Website Development Process
Our team offers custom web and template-designed web development. We follow a tried and tested web development process to ensure that your website is as effective as possible. The process is deliberately put there to help us better understand your needs. The web development process comprises of:
1. ANALYSIS
We will help our clients analyze their existing website design, content and make improvements if need be.
2. RESEARCH
We research the websites of our clients' competitors as well as the competitors' services/products so that we are able to advice our clients on the information or USP (Unique Selling Point) that should be highlighted in the website.
3. IDEA
We sketch out our idea on paper or screen so that we can visualize the skeleton of the website design before we finalize it.
4. DEVELOPMENT
The final step in the process is implementing the research and idea to develop a custom website for our clients.
Custom Web Design VS Template Web Design
It will address your specific business needs accurately.

You will get a unique design and copyrighted graphics.

It will represent a brand identity.

You will have full control over the website layout.

You will get scalability.
You will have greater adaptability.

There will be greater relevance and consequently greater lead generation.

You will stand out in the crowd, which will translate into greater hits.

The website will be more SEO user-friendly.
Responsive Web Design
If to tackle the concept of Responsive Web Design, you should understand that it is all about adapting the layout of the website to fit different screen resolutions. Building pixel-perfect, standard fixed width website is no longer enough. To meet these days' requirements your website must have flexible layout that scales seamlessly to suit different browser widths.
Our team can help you create Responsive Web Design with ease. We suggest you the responsive website templates with fluid layouts that can serve up different media formats including smartphones, tablets, netbooks, laptops, and desktop monitors. You do not need to build several websites for different types of screen resolutions; instead you can use one of these responsive templates that already have multiple layout versions. Our responsive web templates are ready to adopt whatever your content or style is.
Why Choose Yibon Creative Inc. As Your Website Agency In Malaysia
There are several reasons why you should make Yibon Creative Inc. your choice:
A designer, a programmer, a creative director, and a copywriter will work as a team to complete your project. This will ensure that the highest quality is maintained.
All our team is well trained and experienced in the latest technology. Our team attends regular conferences to improve its knowledge and skill.
Our experts have been speakers at enterprises, universities and colleges like SUS Design Center, Sunway College, Southern University College, JCI Entrepreneur Malaysia, Foon Yew High School, Shift Design Conference and etc.
We offer 100% customization and unique design. We do not outsource the website development service.
We have developed a lot of online management systems like

Tracking System, Online Order System, Survey System, Report System, Ecommerce System, Property Management System, Online Leave Management System (Named "Click On Leave"), Newsletter Manager, Group Purchase System, Online Directory System, Coupon Management System, Affiliate System and etc.
Request A Quote For Custom Web Design