Search Engine Optimization
Search Engine Optimization abbreviated, as "SEO" is the key for your organization/brands/business web-presence. SEO is the process of optimizing a website for search engines. This is an effective Search Engine Marketing strategy. Optimization involves improving a website's visibility or a particular Web page's visibility in the organic/un-paid/algorithmic/natural search results. SEO targets different kinds of searches, including industry-specific vertical searches, video searches, academic searches, local searches, and image searches.
The Importance Of SEO
A high ranking in Search Engine Results Pages (SERPs) is desirable for several reasons.
A high ranking means more people will see your site. The increased visibility leads to more hits and consequently greater conversion rates.

Search Engine Optimization

enables you to reach a global audience. Without SEO, you will only reach the people in your vicinity.
Hiring an

SEO Company In Malaysia

is important because SEO helps bring in targeted Web traffic. Getting a targeted audience is not possible without SEO.
SEO is important because it ensures there is long-term positioning. This is because once your site has achieved a high ranking, it will stay there for much longer than with such

Internet Marketing

techniques as PPC (Pay-Per-Click).
SEO is cheaper compared to other

Search Engine Marketing

techniques.
You should hire an

SEO Service In Malaysia

because SEO gives you flexibility in that you are able to reach the demography you like.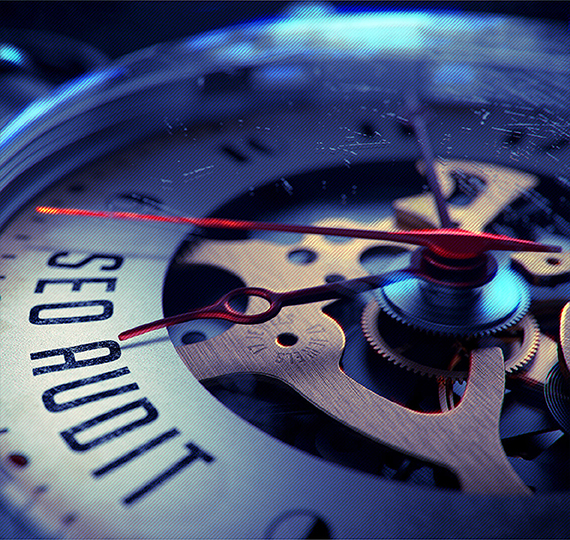 The Search Engine Optimization Process

Beware Of Guaranteed Terms
You should be skeptical of SEO Services In Malaysia that offers guaranteed terms. According to Google (goo.gl/7ws7lO), the focus of your SEO efforts should not be to "trick" its robots to increase the PageRank of your website. You should be weary of guarantee terms because some of the SEO Services In Malaysia that make these guarantees might be tempted to engage in Black Hat SEO tactics to achieve this.
Why Choose Yibon Creative Inc. As Your SEO Agency In Malaysia?
There are several reasons why you should make Yibon Creative Inc. your choice.
You should enlist the services of

Yibon Creative Inc.

because the company has well-trained and experienced Search Engine Marketing experts. The team is trained continuously since SEO tactics are always changing.
The fact that there is an 80% renewal rate for the company's clients after the first six months should convince you that the company offers quality service. You only need to see the company's SEO results, testimonials, and case studies to know that this is where you need to be.
You will start noticing a rise in your ranking within months. About 95% of the clients start seeing real progress and a return on investment (ROI) before 6 month are over.
The SEO Service In Malaysia uses the latest SEO techniques, both on-page and off-page. These include news and article submission.
You will get monthly reports to monitor how your SEO campaign is doing.
We guarantee the SEO techniques used are White Hat.
SEO PACKAGE

SEARCH ENGINE: GOOGLE & BING (YAHOO!)

PACKAGE (A):
MYR 15K

12 MONTHS FOR 20 KEYWORDS

PACKAGE (B):
MYR 9.8K

12 MONTHS FOR 10 KEYWORDS

1. INITIAL SEO SETUP

Minimum Contract

12

months

Keywords Optimization

Before SEO Ranking

2. ON PAGE OPTIMIZATION

2.1. Title Tags

Title tags are often used on search engine results pages (SERPs) to display preview snippets for a given page, and are important both for SEO and social sharing.

2.2. Meta Keywords & Description Tags

Meta descriptions are HTML attributes that provide concise explanations of the contents of web pages. Meta descriptions are commonly used on search engine result pages (SERPs) to display preview snippets for a given page.

2.3. Hypertext Optimization

Hypertext (Anchor Text) is the visible, clickable text in a hyperlink. In modern browsers, it is often blue and underlined.

2.4. Image Tag Optimization

Alt tag generally means the choice tag. It's the HTML tag that informs internet search engine exactly what the images are only for.

2.5. Internal Linking

Internal Links are hyperlinks that point at (target) the same domain as the domain that the link exists on (source).

2.6. H1, H2 Optimization

Headings are pieces of HTML code that allow you to make certain words to stand out, which allows readers of your website to see what the page is about immediately, and determine whether or not they want to read it. It also helps tell search engines what your page is about, and when used in conjunction with page title, META description, keywords and keyword targeted content, helps improve search engine ranking for specific keywords and phrases.

2.7. Canonical Tag

Canonicalization for SEOs refers to normalizing (redirecting to a single dominant version) multiple URLs.

2.8. Robots.txt Validation

Robots.txt Validation is to can help identify errors that may exist within your current / robots.txt file. It also lists the pages that you've specified to be disallowed.

2.9. W3C Validation

World Wide Web Consortium (W3C) allows internet users to check HTML and XHTML documents for well-formatted markup. Markup validation is an important step towards ensuring the technical quality of web pages. W3C validation is the process of checking a websites code to determine if it follows the formatting standards.

3. BLOGS WRITING & SUBMISSION

3.1. BlogSpot Account Creation

3.2. Blogs Writing

3.3. Total Submissions / Blog on Top Sites

4. ARTICLES WRITING & SUBMISSION

4.1. Article Writing

4.2. Total Submissions / Article on Top Sites

5. WEB 2.0 / SOCIAL MEDIA OPTIMIZATION SUBMISSIONS

5.1. Social Bookmarking

Social bookmarks are just like the bookmarks you already have on your private computer. The difference between the two is that social bookmarks are saved to the web where they can be easily shared while private bookmarks are saved to your own browser.

5.2. RSS Feeds Submissions

An RSS feed is a resource that shows the latest content from a source and the main thing about RSS is that it automatically updated. By submitting an RSS feed to different directories, you provide another way for your blog content to get syndicated and to distribute your backlinks.

5.3. Directory Submissions

Helps to get your website listed in the right directories to boost your exposure online.

5.4. Local Search Engine Submissions

Helps to get your website listed in the local search engine to boost your exposure online.

6. WEB 2.0 VIDEO & POWER POINT PPT CREATION

6.1. PPT Presentation Creation

6.2. Video Creation**

6.3. Hi Tech & Professional Editing

6.4. Customized Music

6.5. Customized & Royalty Free Images

6.6. Customized Presentation & Video

6.7. PPT Submissions on Top Sites

PPT submission is one of the off page techniques of SEO. It is created to get backlinks and it is created in PowerPoint. There are some slide sharing sites where one can submit slides like slideshare, scribd etc.

6.8. Video Submission on Top Sites

Video submission is helps to submit your videos on top sites and will end up in the video results on search engine offering you an alternative to the standard organic rankings for sites and images.

7. SEO PROBLEMS / ISSUES

7.1. Duplicate Content Issue

Duplicate content generally refers to substantive blocks of content within or across domains that either completely match other content or are appreciably similar. Mostly, this is not deceptive in origin.

7.2. Hidden Text Issue

Hiding text or links in your content to manipulate Google's search rankings can be seen as deceptive
and is a violation of Google's Webmaster Guidelines.

7.3. Broken Links Issue

A broken link or dead link is a link on a web page that no longer works because the website is encountering one or more of the reasons below. An improper URL entered for the link by the website owner. The destination website removed the linked web page (causing what is known as a 404 error).

7.4. Third Party Links Issue

External Links are hyperlinks that point at (target) any domain other than the domain the link exists on (source). In layman's terms, if another website links to you, this is considered an external link to your site. Similarly, if you link out to another website, this is also considered an external link.

7.5. Duplicate Pages Issue

Duplicate content generally refers to substantive blocks of content within or across domains that either completely match other content or are appreciably similar. Mostly, this is not deceptive in origin.

7.6. Mirror Sites Issue

A website that is a replica of an already existing site, used to reduce network traffic (hits on a server) or improve the availability of the original site.

7.7. Header / Footer Links

Footer links may be devalued by search engines automatically.

7.8. 301 Redirect

A 301 redirect is a permanent redirect, which passes between 90-99% of link juice (ranking power) to
the redirected page. 301 refers to the HTTP status code for this type of redirect. In most instances,
the 301 redirect is the best method for implementing redirects on a website.

7.9. 404 Page Creation

A 404 page is what a user sees when they try to reach a non-existent page on your site (because they've clicked on a broken link, the page has been deleted, or they've mistyped a URL). A 404 page is called that because in response to a request for a missing page, webservers send back a HTTP status code of 404 to indicate that a page is not found.

8. OTHER ACTIVITIES

8.1. Simple Sitemap

Sitemaps (for your website) make navigating your site easier and having an updated sitemap on your site.

8.2. Google & Yahoo! Sitemap

Sitemaps (for Google & Yahoo!) make navigating your site easier and having an updated sitemap on your site.

8.3. Google Base Feeds*

Google Base helps you publish virtually any kind of information. Simply describe your items on Base to make them as easy as possible for people to find when they search.

9. WEBSITE REPORTING & ANALYTICS

9.1. Google Analytics (Stats)

9.2. Monthly SEO Reports

NOTE:

Video Creation: Based on the information you provide to us about your company, we will create a short PPT, this PPT will be submitted to many PPT submission sites. Now the same PPT will be converted into video and submitted in top video search sites, kindly note the point that if at all you have your own company's video, please send it to us and we will submit the same.

TERMS & CONDITIONS:

The contract duration is for 12 months minimum.
First payment (50% from total) has to be made upon confirmation.
Final payment (50% from total) on progressive of the project phase 1 (The 6th month).
We promote your website only by ethical methods. We neither use nor endorse techniques that might be labeled Spam.
Search Engines may change their criteria of selection without any prior notice. Yibon is not responsible for the resultant effect on Search Engine Rankings.
If changes of any kind (design, content, coding, etc.) are made to the website without our knowledge or if the website and web pages are not functional, Yibon would not be liable for the loss of rankings thereby.
Where client feedback is required, Yibon expect the client to respond within 3 business days, otherwise this will impact on our time scales.
The key phrases are finalized and frozen right at the start of the SEO Project. If the client decides to alter or add to the choice of key phrases mid-campaign, a new contract will be signed for the new key phrases.